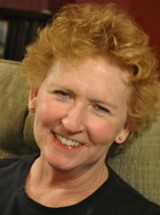 Jennie Ivey is a speaker, teacher and freelance writer who lives in Cookeville, Tennessee.  She writes a weekly Sunday column for the Cookeville Herald-Citizen newspaper and is the co-author of three non-fiction books:  Tennessee Tales the Textbooks Don't Tell (The Overmountain Press, 2002), E Is For Elvis (Rutledge Hill Press, 2006) and Soldiers, Spies and Spartans:  Civil War Stories from Tennessee (The Overmountain Press, 2011).
She also writes inspirational stories for Chicken Soup for the Soul, Guideposts, Angels on Earth and other publications. Jennie holds a Bachelor's and Master's degree from Emory University. She has worked as a schoolteacher, newspaper reporter, educational consultant, public library administrator, and for a very short time a long time ago drove a SEE THE COUNTRY MUSIC STARS' HOMES tour bus in Nashville. She has three grown children and five adorable grandchildren.
Jennie has led teacher workshops at several school systems in Tennessee, including Clay, Grundy, Macon, Putnam, Rutherford, Trousdale, and White counties. She has been a presenter at the Southern Festival of Books, East Tennessee Historical Society, Tennessee Board of Regents, Tennessee Association of Middle Schools, Tennessee Social Studies Conference, Tennessee Association of School Librarians, Friends of Tennessee Libraries, International Reading Association, Upper Cumberland Civil War Roundtable, Putnam County Senior Citizens centers, Tennessee Council for History Education, and at numerous civic groups.
She has taught writing classes at the Putnam County Schools Summer Enrichment Program, Putnam County Library, Tennessee Mountain Writers Conference, Alabama Writers Conclave, MTSU Writers Loft, and at First United Methodist Church in Cookeville.
Contact her at [email protected].
Jennie Ivey's books and stories can be purchased at:
Amazon.com
Barnes & Noble
Overmountain Press
Rutledge Hill Press
Chicken Soup for the Soul
Guideposts