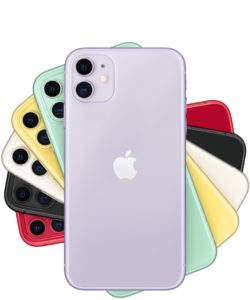 Not 30 seconds after I sat down to write this column, I got a text message ding. Yeah, yeah, I know I don't have to respond right away, or ever, but I lack discipline when it comes to such things. Here's what it said: "Jennie, you joined the Walmart giveaway last month! We have GOOD NEWS! You are the selected WINNER and can claim a FREE gift here: (next was a link, written in blue). Be fast, within 3 hours the next in line will get his invite!
My first reaction was irritation, both at the interruption and because I detest the overuse of all caps and exclamation marks. My next reaction was gratitude. I needed a good way to start the column. Now I had one.
I didn't click on the link. I may not be the most tech savvy person on the planet, but I've got enough smarts not to do something crazy like that. I'm positive I didn't join a Walmart giveaway, if there even is such a thing. And I'm not about to click on any link, whether in a text or Facebook message or e-mail, if I don't know who sent it. I took a screen shot of the text and then deleted it.
Sometimes, though, I'm not quite so certain that a message isn't on the up-and-up. A few days ago, I got an e-mail from Norton Protection, which I assumed was the computer anti-virus program. It said that my support had been successfully renewed and updated and that I'd been charged $231.31. Included was a phone number where I could reach the billing department if I had questions. What????? I hadn't tried to renew or update Norton. And I was fairly certain that, even if I had, it wouldn't have cost $231.31. I didn't call the number but I did check my bank account online. No such debit appeared. Then I found out that some of my friends had received a similar e-mail. It was yet another scam.
Worst of all was the phone call I received while I was in Denver earlier this month. A man with a heavy accent—and I'm not talking about an accent from Mississippi or Minnesota or any other place in the United States or North America or even the western hemisphere—told me he was calling from amazon. Someone had tried to purchase an $1100 iPhone on my account. This seemed suspicious to the folks at amazon, he said, so he was calling to confirm that the purchase was legitimate.
I had to request that he repeat what he was saying several times because I had such a hard time understanding him. When I asked who he was calling, he said "Eee-vee."  He wanted me to log on to my amazon account so he could go over the charges with me. When I was hesitant, he became aggressive. Agitated. Angry.
So I hung up. But I still had some doubts.
I logged on to my amazon account. As suspected, there was no iPhone purchase pending. I logged onto my bank account. There was no $1100 debit to amazon. I felt relieved, of course. But I also felt agitated and angry. Not only had this caller from halfway around the world wasted my time, he had caused me emotional stress. And I'm positive that the minute I cut him off, he began the hunt for his next potential victim.
In this imperfect world, there have always been con artists. But modern technology has made it way too easy for these evildoers to prey on folks who are naïve and trusting or just not thinking straight. I share my story here in the hope that anyone who reads it won't be sucked in the next time a con artist tries to get in touch.
(May 1, 2021)