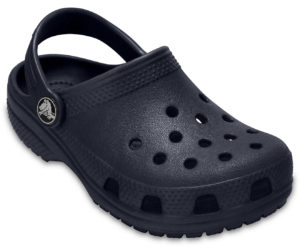 If you're a regular reader of "The Family Circus" comic strip, which just so happens to run in this newspaper, you probably know that creator Bil Keene occasionally allowed fictional eldest son Billy (age7) to serve as substitute cartoonist.
That may be where I got the idea to enlist the help of my grandson Eli (age 8) when I needed help writing this column. After being fully vaccinated against Covid, I travelled–at long last– to Kentucky a couple of weekends ago to see my kids and grandkids. There's a lovely public park in their town, filled with ballfields and playgrounds and bicycle paths and even a dog park.
This column isn't about the dog park, although Kamala did romp off-leash there and made a couple of new canine friends. Today's story is about Eli wading in the muddy, swollen and very cold creek that empties into the duck pond.
Here, in his own words, is what happened:
On March 28, 2021 I was with Marmie and I was walking in the lake. My Croc slipped off my foot and my foot felt dirty and gross. Just then my other Croc slipped off. It felt just as disgusting as the other one. I searched and found just one Croc. I thought "Where is the other Croc?" I searched and I searched. When I got out, I started to cry. I was covered in mud. I took my shirt off and got in the car and Mom drove me home. I washed my feet off and then we went back to the lake.
My dad found a long stick to use. We also used a snow shovel and our hands and feet to search. The water was very cold. I did not put my head under water because I thought it might be disgusting. I plan to go back when the water is warmer to see if I can find my Croc. I am going to do the exact same thing I did the first time but I think it will be easier to search because there will be less water and it will be clearer.  If I find it, I'm going to keep my Croc and never walk in that lake again!
I was very sad when I lost the Croc because it was easy to slip on and was a gift. It was my first pair of Crocs and it was important to me. They were navy blue and fit me well. I kept the one Croc we found because I still wanted to have something that was important to me.
So there you have it. A drama-in-real-life story that has a somewhat hopeful but not happy ending. Though I think it unlikely that Eli will ever recover his lost Croc, perhaps time will prove me wrong. If it becomes dislodged from the muck, it will float to the top of the water and might be spotted by a passerby. But what are the chances that any passerby will go to the trouble of wading out to get it? Even if the Croc washes ashore, will anyone retrieve it? What good is one shoe if you don't know where its mate is?
I suggested to Eli that we make a LOST CROC sign with his parents' phone numbers on it and affix it to the footbridge that spans the creek, but we didn't have the supplies needed to make such a sign. Storm clouds were rolling in and the wind was whipping up whitecaps on the duck pond. Eli's and his dad's lips were turning blue from having spent too much time in the frigid water, so we all climbed into the minivan and went home.
Thus ends the tale of a boy's lost shoe. At least for now.
(April 11, 2021)