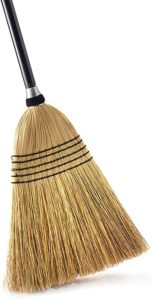 Many years ago, I wrote a column for this newspaper about how much I hate leaf blowers. At the time, I lived in an old farmhouse way out in the country and didn't even own a leaf blower. I ran over the fallen leaves in my yard with the lawnmower. The driveway was gravel and didn't need blowing.
Best of all, there were no neighbors within earshot to irritate me with their leaf blowers.
But I'd recently been to the Smoky Mountains on a spring weekend and had been amazed—and not in a good way—about how many leaf blowers were disturbing the peace. Mind you, this was not October and November when leaves were falling. It was April, when the trees were just beginning to show green. In Elkmont Campground, a maintenance worker spent two solid hours blowing NOTHING off the asphalt pads where campers park their RVs. In Gatlinburg, a guy at Davy Crockett Mini-Golf was doing the same thing in the parking lot. Blowing for the sake of blowing.
The resulting column was appropriately angry.
I live in the suburbs now. I moved into my house in late autumn, when the twin-trunk oak tree in my backyard had already dumped a gazillion leaves onto my driveway and porch. The previous owner never quite finished emptying the garage before he left town. Most of what he moved on without was trash. But he did leave a high-end snow shovel (which, in five years, I've never used) and an electric leaf blower.
Score!
I'd used a leaf blower only once in my whole life. It belonged to my brother, who was determined to teach me how to jerk the pull-cord just right to start the motor. I jerked hard at the wrong angle and hit myself in the face with my fist and then, of course, dropped the blower on my foot. I vowed to never touch one again.
But the blower in my garage was tempting. Plug it in, flip the start button, and voila. Before I knew it, a gazillion leaves would be in the woods behind my house where they belonged. I found an extension cord and was ready to go. Nothing worked out like I planned. The blower started just fine, but I blew more leaves into the garage than into the woods. I blew leaves straight up into the air and they floated down into my hair and down the back of my shirt. I blew some into the rain gutters.
That did it. Clearly, I needed to go old school. I pulled on my worn leather farm gloves and grabbed a rake. It was going to take some time, but that rake was going to gently put the leaves right where I wanted them to go.
That's how it's been every fall since. It takes a sturdy metal rake and two strong arms to move a gazillion leaves, but I do it. Come spring, I use a tool that's a little easier. When my driveway becomes covered with maple helicopters and fuzzy pollen worms and acorn caps the squirrels left behind and a million sticks blown off the trees by March winds, I take my trusty corn broom down from its nail in the garage. Then I go to sweeping. I sweep slowly and deliberately and intentionally. And quietly. No YouTube. No iTunes. No podcasts. I listen to the birds. I listen to the astonishingly deep bark of the Great Dane puppy in my neighbor's yard. And, yeah, sometimes I listen to my neighbors' leaf blowers.
But mostly I take solace in the rhythmic scratch, scratch, scratch of broom straws on rough concrete. And I am happy.
(May 17, 2020)