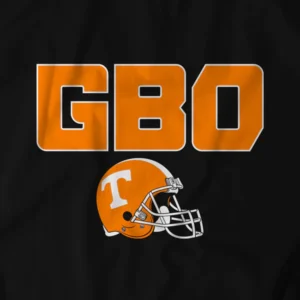 I'm pretty sure that their brand-new snazzy orange helmets weren't the reason our Tennessee Volunteers were crushed by South Carolina last Saturday night.
Maybe the fault lay in overconfidence. Lots of fans–and players and coaches, too, I suspect–were already celebrating an 11-1 season before the Vols headed to Columbia. Or perhaps we lost because the Gamecocks, though Williams-Brice Stadium holds only half the number of spectators that Neyland does, took full advantage of their home field advantage. The minute I turned on the pre-game show and saw and heard the fired-up, garnet-and-black clad crowd, I got a bad feeling in the pit of my stomach. But mostly, like every other armchair analyst in the Southeastern Conference, I believe that our missing-in-action defense led to the 63-38 shellacking.
One thing I'm not blaming is the helmets.
I notice college football uniforms. They're something interesting to ponder during long time-outs when the referees' attention turns to endless instant replays or when an injured player is down and the trainers are trying to figure out what's wrong or when we break for yet another car insurance commercial. I've always liked it best when the Vols wear their traditional orange-and-white uniforms. I favor orange jerseys with white britches or white jerseys with orange britches over the monochromatic all-white or all-orange color scheme. I dislike the Smokey Grey uniforms they occasionally wear and I tolerate but am not crazy about the black-and-orange suits they've recently adopted for the closest-to-Halloween game.
But it's when you start studying helmets that things get really interesting.
Football players first started wearing helmets, which for decades were optional rather than required, during the early 1900s. These helmets were really nothing more than soft leather skull caps, replaced in the 1920s by hardened leather that slightly increased their level of protection. In 1939, John T. Riddell introduced the first plastic football helmet, far safer than leather but which couldn't be manufactured during most of World War II because plastic was scarce. When the war ended, plastic helmets—soon improved to include padding–were re-introduced and made mandatory. In 1940, Riddell developed a strap to hold the helmet in place that rested on the chin rather than the neck. In 1955, a rudimentary face mask was added to football helmets. Over the years, the masks became more complex and sophisticated, causing some players to complain that the elaborate design impairs vision.
For decades, the helmet color of choice for the University of Tennessee has been white, adorned with an orange "Power T" and sometimes also with stripes and/or checkerboards and the player's jersey number. Smokey grey helmets became a thing in 2015. Black helmets, delayed for the past couple of years by supply chain issues, made their appearance for the first time ever this season.
Contrary to what some sports commentators have claimed, the 2022 season is not the first time the Volunteers have sported orange helmets. They were worn exclusively in 1939 and during part of the 1940s but were abandoned, for reasons I've yet to discover, after the 1948 season. More than 70 years later, many fans—including me–were excited to see them reappear for the South Carolina game.
Now some fans are calling the orange helmets a curse. I don't believe it for a minute. And while I don't know what color combination the Volunteers plan to wear when they travel to Nashville to take on the don't count-us-out Vanderbilt Commodores in the last regular game of the season, I hope the orange helmets will be part of it. And I hope that Joe Milton can fill the big shoes of injured starting quarterback Hendon Hooker and bring home a victory to close out a season that, while not perfect, has been a joy to Big Orange fans everywhere.
(November 26, 2022)