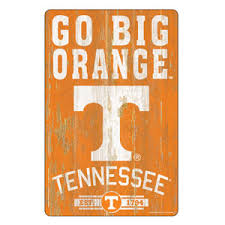 Sometimes I'm convinced that cell phones really are as addictive as opioids. It's hard to turn them off and put them out of sight, even when there's a good reason like a business meeting or a church service or a social gathering.
Or a ballgame.
I was determined not to look at my phone the night our then-Number One Tennessee Volunteers played the Kentucky Wildcats in Lexington, knowing that a text message or Facebook post might reveal the score. It was Saturday a week ago and I'd been invited to a Valentine party at the home of a friend. Two dozen women were gathered to eat, drink, talk and play funny games. Even though our hostess had a huge flat-screen TV in her family room, I wasn't about to suggest tuning in to basketball on ESPN.
There was no need to watch the game in real time. I'd recorded it on my DVR with an hour-and-a-half extension in case of multiple overtimes, which I knew could happen because the Cats were sure to be a worthy and fired-up opponent. I would try to forget about the game while I was at the party and then turn it on when I got home. I just had to make certain not to accidentally learn the score. My phone was tucked away in my purse and my car radio was turned off. I implored everyone at the party not to talk about the game if they were keeping up with it on their own cell phones. Most of them looked at me like I was crazy to imagine such a thing. (One friend asked if I was talking about a football game!)
When the party broke up around nine o'clock, I headed for home, eager to settle in for some fabulous basketball.
There was only one problem. After I put on my pajamas and brushed my teeth, I discovered I was sleepy. Very sleepy. Too sleepy to watch a whole game, even without commercials. So I fast forwarded through the first half and checked the score. UK 37, UT 31. No problem. We'd crush the Cats in the second half.
Except we didn't. Kentucky exploded out of the starting gate with a 14-0 run. At one terrible juncture, they led by 24 points. The blue-and-white clad fans at Rupp Arena went even more berserk than usual. The place was rocking. Tennessee never pulled within single digits. The final score was 86-69, which kind of made me wish I hadn't even bothered watching. But not really. I'm grateful for technology that lets me time-travel backwards. And grateful that I was able to ignore my phone for almost four hours.
The Vols face the Cats again next Saturday in Knoxville at 1:00 Central Time. I'll be watching every minute of that game in real time. Revenge is sweet. GO BIG ORANGE!!!
 (Jennie Ivey is a Cookeville writer. Visit her website at jennieivey.com)