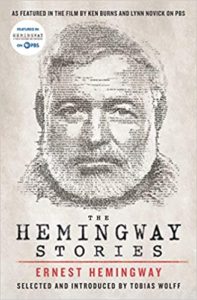 I've never been a big fan of air travel, but with a daughter, son-in-law and two grandkids in Denver, it's what I do if I want to see them. I was in Colorado when Covid-19 first paralyzed the nation last March. I hadn't been on a plane since then, until last week.
And, yes, I was nervous. Despite having received my second Pfizer vaccine several weeks earlier, the thought of being crammed onto a Southwest 737 with almost two hundred other passengers didn't thrill me. Though the airlines assure us they're deep cleaning cabins and constantly filtering the air, it still felt like rolling the dice to fly. But I scored an incredibly cheap round-trip ticket from Nashville, found a great kennel where Kamala could stay and took the plunge.
Step one was to purchase some five-ply KN95 masks, which seem safer in my mind than cloth or flimsy disposable masks. I loaded snacks into my backpack and decided to buy a bottle of water once I made it through airport security, something I never did back when I wasn't jittery about filling my own container from the airport water fountain. In addition to hand sanitizer, I packed plenty of Clorox wipes so I could scrub the tray table before setting my book on it.
Speaking of books, my choice for the flight was "The Hemingway Stories," which contains 19 of the Ernest Hemingway short stories featured in the PBS film by Ken Burns and Lynn Novick. I'd watched the six-hour documentary the week before and was looking forward to diving into the stories while I flew.
The Nashville airport is a mess. Economy Lot B, where I almost always park, was closed. Luckily, I nabbed a spot in Lot C and hopped on the shuttle bus just as the rain started to fall. The old familiar main terminal is also closed, but my driver dropped me directly in front of the doors that serve Southwest. I breezed through security and on to my gate. As boarding time drew nigh, the waiting area grew crowded. Social distancing was impossible. Though I kept my mask snugly in place, not everyone did. Many people wore masks below their nose. Three fellow travelers who had clearly spent too much pre-boarding time at the bar (the woman was still holding the remnants of a gin and tonic when she lined up behind me) had grungy-looking masks dangling below their chins. As bad luck would have it, they chose the row of seats directly behind mine.
I'd assumed no in-flight refreshments would be served, but I was wrong. We were offered snack mix and four choices of beverage: Coke, Diet Coke, Sprite or water. Much to the rowdy chagrin of the trio behind me, beer and wine weren't on the menu. Nor were gin and tonics. I chose to remain inside the comfort of my KN95 and not eat or drink.
Once things settled down, I cracked Hemingway open and began to read. Wowie zowie. Has there ever been a short story more brilliantly horrifying than "Indian Camp"? Or more puzzling than "The End of Something"? Or more filled with despair than "The Snows of Kilimanjaro"?
As our flight attendants made their final rounds, one of them noticed my book.
"I saw that show on TV last week," she said. "Ernest was a mess, wasn't he? The minute he got a new wife, he started looking for the next one."
I nodded. "Yep. But his stories are incredible."
She smiled. "I'll give them a try."
Thus my flight ended. Some of it good, some not-so-good. But totally worth every bit of the stress once I wrapped the grandchildren I hadn't seen in almost thirteen months in a giant post-vaccine bear hug.
(April 24, 2021)