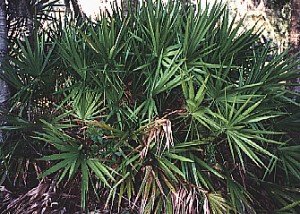 When the cold and gray Tennessee winter starting closing in on them, three girlfriends decided it might be nice to get away to Florida for some fun and sun. Especially since one of the friends has a condo near Naples. They would wade in the ocean. Feast on fresh shrimp. Get up-close-and-personal with exotic wildlife. And they would ride bicycles on gentle paths winding through vast stands of mangroves and palm trees.
One of the women, as you might guess, was me. The other we'll call "Sis" so she won't be inundated with folks trying to wheedle invitations to her vacation home. When the weather's nice, Sis and I bicycle together through the rolling Tennessee hills. We sometimes manage to log fifty or sixty miles a week, riding bikes designed to handle long distances and steep inclines. Meaning skinny tires, handbrakes and gears.
The third friend, whom we'll call "Mom" even though she's not nearly old enough to be our mother, hasn't done much bike riding since she was a child. "I don't know how to use gears or handbrakes," she told us. "And I'm not interested in learning." So Mom rented an old-timey cruiser-style bicycle for the Florida trip. It had fat tires, a cushioned seat and extra-wide handlebars with a wire basket attached.
Perfect.
Or so we thought until we decided to take the bikes out for a spin. I wheeled Mom's bike into the parking lot to ride it around and make sure everything worked. Good grief. It was as long as I am tall and very heavy. And was it ever hard to steer! But Mom assured us she had ridden just such a cruiser on a recent beach trip with her family and would be fine.
For the first half hour of our adventure, she was. Sis led the way and I rode sweep, keeping one eye on the trail and one on Mom, who seemed to be having no problems at all. We came to a place on the route where we had to leave the bike path and cross the street. She stopped and started like a pro. But the new path soon made a sharp blind turn. Mom went sprawling and came up with her left shin skinned something fierce. But since there was no bone showing and since she didn't want to spoil the fun, Mom insisted she was okay. "I'll wash it off when we get back to the condo," she said. "Let's keep going."
We rode for another few minutes, making a big loop and then heading home along another curvy bike path. Nobody is sure what happened this time. Mom suddenly flew off the bicycle into a dense palmetto thicket. The bike landed on top of her. She lay still and quiet for a very long time.
"Are you alive?" I finally stammered, straining to lift the bike off her. She nodded. "What hurts?"
Mom held up her right hand. Yikes! All four fingers were sliced wide open, right where they bend. A kind passerby offered a wad of Kleenexes to sop up blood. Sis hurried home to get the car. We spent the next couple of hours at Urgent Care, where Mom received seven stitches in her hand, had her shin cleaned up with painfully powerful antiseptic and was given a tetanus shot.
But if you think she let that ruin her vacation, you don't know Mom. Three days of adventure still lay ahead of us. And though you'll have to wait for a future column to learn how we spent them, I will say that Mom crossed bicycling off her list. At least for this vacation.
(February 7, 2016)