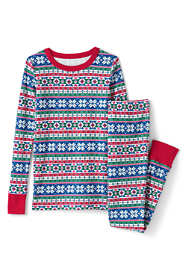 A few weeks ago, the dozen or so members of my women's circle at church met face-to-face for the first time in many months. Though we were all fully vaccinated and masked and sitting in chairs spaced far apart, it felt strange. Wonderful, but strange. For our program, each member wrote a list of their personal take-aways from the pandemic. Then we shared.
Some of the responses were funny. One friend told us she'd watched 262 Turner Classic Movies and read 63 books since March, 2020. Other answers fell into the lump-in-the-throat category. There were comments about marriages growing stronger. About strained marriages. About desperately missing children and grandchildren. About how horrible it was not to have a real funeral when a loved one died.
Here, in no particular order, are some of the other lessons from the pandemic:
It's okay to wear your pajamas until lunchtime but not all day.
Too much TV can make you crazy.
We don't need so many clothes and shoes.
Facetime, Zoom and YouTube are three of the best inventions ever.
Dogs are good company.
Cats are not such good company.
We don't have to be busy all the time.
It's important to go outside every day, no matter the weather.
Houses get dirtier when you're in them all the time, but you really can get by without a cleaning lady.
Birdwatching restores sanity.
It's not the end of the world if you can't eat out.
Blowing out candles on a birthday cake is a tradition that should never be revived.
Reading old trip journals lets you relive wonderful vacations from the past.
When you're wearing a mask, there's no need to wear lipstick. A little mascara will get you through.
A social-distancing driveway party is still a party.
Tip double what you used to, even when the pandemic is over.
Vast swaths of unstructured time are great for productivity.
There's nothing much better than a fireplace on a cold, dreary day.
Thanks to reality TV, anyone can learn how to bake a super-fancy cake AND deliver a baby calf.
Long walks are good therapy.
Netflix is fun but Hallmark movies are lifesavers.
A pulse oximeter and a digital thermometer can calm at least some of your worries.
There's a whole lot of ignorance out there and most of it can be found on Facebook.
Small weddings are special.
Despite Covid, Christmas and Easter came.
Virtual Sunday School and Church are wonderful, but they can't take the place of the real thing.
People need people.
(May 8, 2021)