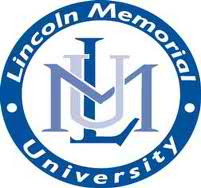 It's amazing how much work a person can get done when there are absolutely no distractions.
I discovered that truth a couple of weeks ago when I spent six days participating in a writers' studio at Lincoln Memorial University. My goal was to edit the current draft of "Half a Mile to the Dollar Store," the young adult novel I've been working on for way too long. I'm in the process of rewriting it in first person point-of-view rather than third and adding details and layers that weren't in earlier versions.
My writer's quarters consisted of a single dorm room in LP Hall. "It's monastic," I'd been warned, "but sufficient." An apt description indeed. The room consisted of an extra-long twin bed with built-in drawers and the worst mattress I've ever slept on, a desk with the most uncomfortable chair I've ever sat in, mini-fridge, microwave, closet and private bathroom. Its shower door didn't close all the way so the floor got soaked every time I took a shower, but hey, at least I didn't have to share it with a roommate.
Here's what I took with me in addition to clothes and toiletries: bedding, towel and washcloth, four-cup Mr. Coffee, lamp, laptop computer and a few groceries packed in an ice chest. No family photos. No sports equipment. No poster of Paul Newman in "Cool Hand Luke." (The one that decorated my dorm room when I was in college is, sadly, gone forever.)
As it turns out, it was all I needed.
Participants gathered at 8:00 every morning for breakfast. At 4:00 every afternoon, we met with our instructors for a couple of hours. After that came dinner and social time for anyone who wanted it, which I always did. The rest of the time, I wrote.
I didn't lug my computer to the LMU library. I didn't set it up in the dorm's common room. I didn't take it outside to the picnic table under the huge poplar tree. It was on my desk, plugged into a hard-to-reach outlet and facing a blank wall. I left the window blinds open while I worked, partly to relieve claustrophobia but mainly because I had the most perfect view imaginable: the dollar store on Cumberland Gap Parkway, about half a mile away. You can't make this stuff up.
I discovered that my ice chest served as an ideal bedside table at night and an equally ideal deskside table during the day. I discovered that a writer is better off without music or television or the distractions of the internet, from which I stayed disconnected during working hours. Most of all, I discovered that nuns and monks may be onto something in embracing a disciplined and contemplative life in an austere and simple environment.
It's not a lot of fun, but it's a great way to get a whole lot done in only six days.
(July 2, 2017)