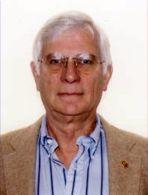 I received the heartbreaking news last Monday at suppertime, via a private Facebook message. My dear friend Calvin Dickinson had died in his sleep earlier that afternoon.
Too shocked and too busy seeking details and helping spread the word, I didn't cry right away. Later, with the remnants of Hurricane Ida heading toward middle Tennessee, I stood at the kitchen sink readying the coffee pot for morning when the lights blinked several times and then went out. In pitch black darkness, I made my way to the living room, collapsed onto the couch and let the tears come.
So many happy memories. So much fun. And now, so much loss.
I got to know Calvin back in 1998, when I enrolled in his Tennessee history course at Tennessee Tech. My teaching certificate was about to expire. To keep that from happening, I needed to take a couple of classes. His looked interesting, so I signed up. Interesting doesn't begin to describe what happened that semester. With Calvin in front of the room, history became not a boring recitation of names and dates, but stories. Stories that just happened to be true.
He told us the story of Dragging Canoe, the Indian lad who grew up to be the greatest of all Cherokee warriors. He told us the story of General Pakenham, who was fatally wounded by Andrew Jackson's troops at the Battle of New Orleans in 1815 and whose body was sent back to England for proper burial in a cask of rum. He told us about Harry Burn, the young Tennessee legislator who—after casting the deciding vote in favor of woman's suffrage in 1920—crawled out a window and onto a narrow ledge at the state capitol to avoid an angry mob. Best of all, Calvin came to class one afternoon dressed as Elvis Presley and sang "You Ain't Nothin' But a Hound Dog."
What could I do, once the semester ended, but propose that we team up to write books about Tennessee history? He said yes. That's how "Tennessee Tales the Textbooks Don't Tell" was born in 2002, followed by "E is for Elvis" in 2008 and "Soldiers, Spies and Spartans: Civil War Stories from Tennessee" in 2011.
Lisa Rand and Ron Wireman joined forces with us on a couple of the books. I was charged with writing the stories in an entertaining, non-academic style. Calvin's job was to insure that everything we wrote was historically accurate.
We took field trips. Lots of wonderful field trips. The Tennessee State Museum, where we saw, among other things, a genuine dugout canoe. Reelfoot Lake. Civil War battlefields at Shiloh, Chickamauga and Franklin. Pulaski, where Confederate boy hero Sam Davis met his untimely end. The Coca-Cola museum in Chattanooga. Sergeant York's home and gravesite in Fentress County. The lobby of the Hermitage Hotel. The Ryman Auditorium. A re-enactment of the Scopes Trial at the Rhea County Courthouse, where Calvin won a Beany Baby monkey as a door prize and gave it to me. The room at the Oak Ridge Public Library where Ed Wescott's historic photographs are stored. The Lorraine Motel. Brushy Mountain State Prison, while it was still operating as a prison. Graceland and Sun Studios.
We were the people who tromp through cemeteries to look at headstones. Who brave abandoned log cabins and falling-down farmhouses just to peek inside. Who actually read historical markers. Calvin Dickinson knew the main roads and the back roads and delighted in travelling all of them. He understood that most everyone has a story to tell and was a kind and patient listener. He made work feel like play. He was my teacher, my co-author and—most of all—my friend.
That's why I sat on my couch in the dark last Monday night and cried.
(September 4, 2021)