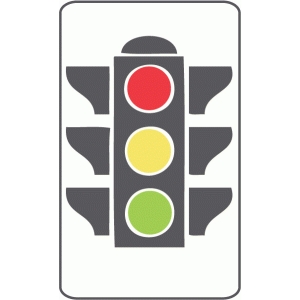 Sometimes you just have to roll with the flow.
Around eleven o'clock on a Thursday morning in early January, after a rousing hour of cut-throat table tennis at the Senior Citizens Center, I was pumped-up and ready to check several quick errands off my to-do list.
Dollar General Market, check. Bank of Putnam County, check. My last stop was to be the Kroger Pharmacy. But things fell apart before I could get there. The stoplight at Lowe Avenue and E. Stevens Street was dark. Traffic was light and the handful of drivers who were on the road treated it like a four-way stop. I turned west onto Stevens and discovered that the stoplight at the intersection with Jefferson was out, too. Hmmm. Not a good sign. But again, everyone used the four-way stop rule. Ditto for the light next to First Tennessee Bank.
And then I was in the Kroger parking lot, thank goodness. And thank goodness I didn't need gas, because there were long lines at each pump. I parked, grabbed a reusable shopping bag from the back seat, and headed toward the small entrance on the south end of the store. Scott, a longtime Kroger employee, was blocking the door.
"Power's out," he said. "I can't let anyone in."
As Scott and I stood there chatting, he delivered the same message to several more customers. And you know what? Even though some folks looked disappointed, I didn't hear a single word of complaint. We joked with shoppers coming out of the store with buggies full of food that they were the lucky ones. We speculated about how widespread the outage might be and if a squirrel had caused it.
Some of us drifted back to our cars, exchanging news as we went. I learned that the power was out all the way south to Taco Bell. Not knowing how long I'd have to wait for Kroger to open, I headed cautiously toward home. East of Old Kentucky Road, the electricity was on. But a road crew was patching the spot where a water main had burst just a couple of days before. I joined a long line of cars waiting for the Stop-Slow man to give us the go-ahead.
Normally, I would have sighed and fiddled with the radio or pulled out my cell phone to check my e-mails. But not that day. Instead, I sat and marveled at how impressively the men with the shovels and the men in the giant yellow machines were doing their jobs. I noticed how none of the drivers in front of or behind me were honking their horns or shaking their fists. I gazed up at the weak winter sun, already strengthening just a bit, in the pale blue sky.
When, at long last, I drove past the Stop-Slow man, I waved. And I sent up a prayer of thanks for a rare day when no one seemed to be very much in a hurry.
 (January 21, 2018)