I had only one goal in mind as I tromped through the cold, dark streets of downtown Cookeville the night of the Christmas parade.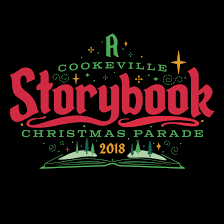 Finding Sunny.
Sunny is the last living member of the herd of horses who, over the course of almost thirty years, called my old farm on Cherry Creek Road home. My ex-husband had recently found him a new owner, a man so impressed with Sunny's calm nature that he planned to ride him in the parade.
That was something I'd always wanted to do but, alas, never had. Sunny is a strikingly beautiful champagne palomino with golden eyes fringed with long pale lashes. I could imagine how stunning he'd look with red-and-green ribbons braided in his mane and jingle bells tied to his saddle. I was willing to brave the massive parade crowds in hopes that Sunny's new owner would let me pet my old buddy and feed him the piece of peppermint candy I'd stashed in my coat pocket. Just in case I was invited to climb up into the saddle for old time's sake, I'd worn my snazzy but not-so-comfortable cowboy boots.
At 6:00, I parked at a friend's house on North Maple Avenue, hoping to avoid heavy traffic when the parade was over. The night was clear and beautiful, with a waxing crescent moon shining overhead. That moon didn't, however, cast much light. But I wasn't worried. There were enough street lights to guide me up Loweland Avenue to North Washington, where I assumed the parade would be assembling.
Much to my dismay, I quickly discovered that non-parade traffic–which included not only a never-ending line of cars but also several eighteen-wheelers—was being diverted onto Loweland. Meaning that I had to walk on the far side of a muddy ditch to keep from getting hit. So much for my snazzy cowboy boots looking good once I found Sunny.
When I finally made it to North Washington, I spotted a police officer. "Do you know where the horses are gathering?" I asked.
He shook his head. "I haven't seen any horses, but I think I heard they're in the parking lot of Big O Donuts." That didn't make sense to me, but off I headed to Big O's anyway. I could smell the delicious aroma of sugar and grease from a couple of blocks away but was puzzled at the absence of livestock smells and sounds. When I got there, I saw why. There were Cub Scouts and a marching band and beauty queens in convertibles but nary a horse in sight. I finally found someone wearing a vest that said PARADE STAFF.
"Do you know where the horses are?" I asked.
(Good grief. I'm only halfway through this harrowing tale and have run out of room. Tune in next week for the rest of the story.)
(December 30, 2018)