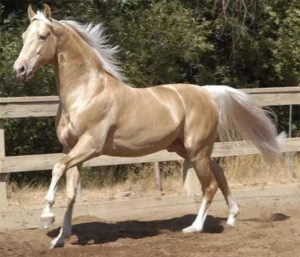 (…continued from last week)
"Do you know where the horses are gathering?" I asked a lady wearing a PARADE STAFF vest.
"The Episcopal church," she said. So off I limped, because by now my muddy and not-so-comfortable cowboy boot were rubbing blisters on my feet, to St. Michael's, which I had already passed on my way to Big O's. No horses. But I did see a wagon pulled by two mules. The driver was trying to back them up and turn them around in the middle of all the chaos.
"Which way are you heading?" I asked.
"To the Catholic Church," he said. "Even though I thought the livestock were supposed to meet at the Episcopal Church." Before I could beg a ride, the mules had swung around and were clip-clopping away. Off I headed to St. Thomas. Again, no horses. But I spied a man holding an official-looking walkie-talkie, right next to a long float with millions of flashing lights and giant speakers blasting a jazzed-up version of "Angels We Have Heard on High." It was so loud I had to put my fingers in my ears. When the song finally ended, I tugged at the man's elbow. "Do you know where the horses are?"
"No, ma'am, but I can find out." He repeated my question into the walkie-talkie and turned to me. "They're at the Episcopal Church."
I wanted to throw myself onto the ground and weep. "I've been to the Episcopal Church. Twice," I said. "And the Catholic Church. No horses."
"Did you go to the parking lot behind the Episcopal Church?"
I had not. But was seeing Sunny worth adding more blisters to my cold, weary feet? What I really wanted to do was make my way back to my warm car and go home. Except that I might never get another chance to tell my dear old horse good-bye. I wanted to kiss his soft nose. I wanted to flatten my hand and rub that special place just beneath his forelock.  I wanted to whisper "I love you, Sunny," one more time. So I thanked Mr. Walkie-Talkie and headed back in the direction from whence I'd just come.
Sure enough, the parking lot behind the Episcopal Church was filled with livestock. There were mules hitched to wagons. Inside one of those wagons was a raccoon in a cage. There were donkeys hitched to carts. There was a cute little burro adorned in twinkling lights. There were draft horses and Quarter horses and Tennessee Walking horses. But there was no champagne palomino with golden eyes fringed with long pale lashes and red-and-green ribbons braided in his mane.
Sunny wasn't here.
Dejected, I plopped down on the curb, pulled off my cowboy boots and tried to cushion my socks against my blisters. Then I limped back to my car without watching even one minute of the Cookeville Christmas parade.
(January 6, 2019)