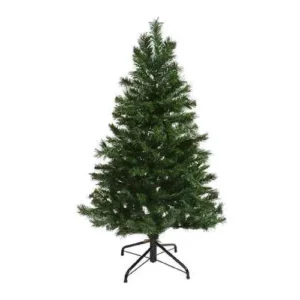 Somehow, I just couldn't get motivated to take my Christmas tree down.
Maybe I was resistant because, even though the tree isn't much bigger than I am, it's a struggle to wrestle it into the basement. Maybe it was because taking ornaments off isn't nearly as much fun as putting them on. Or maybe flying beleaguered Southwest Airlines to and from Denver to spend Christmas with family had sapped my last drop of energy.
But I think the real reason I wanted to leave the tree up into the new year is how lovely it feels to turn off all the lights in the house except those on the tree and bask in the glow.
When I was a child, my mother always "put away Christmas" on December 26. She did this, she said, because she didn't want Christmas to bump into my December 29 birthday. But mostly I think she was just sick of the chaos our house had become by late December. Stale and broken cookies were everywhere. Stockings, empty and flecked with ashes from the fireplace, hung forlornly from the mantle. Bits and pieces of wrapping paper and ribbon lay scattered across the floor. The felt Santa with the cotton ball-beard had Christmas cards spilling from every pocket of his saggy red suit.
And there was the manger scene, dusty now after having been painstakingly set up on the hall table the first Sunday of Advent. In addition to the holy family, it included angels and shepherds with their sheep and also a donkey and a couple of lowing cows who lived in the stable. The Three Kings were part of the scene, too, sitting elegantly astride their camels. But more about those guys in a minute.
When I grew up and had a home of my own, I always took the Christmas tree down on New Year's Eve because I'd heard it was bad luck to do otherwise.
This year, I had an epiphany. An epiphany about Epiphany. How was it that, over the course of almost seven decades, Epiphany had never figured into when my Christmas tree came down?  Many Christian denominations—including mine, the Methodists–observe Epiphany on January 6. It's thought to be the day when the Magi, also known as the Wise Men or the Three Kings, arrived in Bethlehem to pay homage to the Christ child, bringing him gifts of gold, frankincense and myrrh. We generally assume the angels and shepherds had departed before the Magi got there, which means they probably ought not to be part of any manger scene that has the Wise Men in it.
Some folks erroneously assume that the "Twelve Days of Christmas," made famous by the classic holiday song in which the narrator's true love gave him or her lots of nonsensical gifts in addition to FIVE GOLDEN RINGS, happen before Christmas Day. But no. Christmas Day, traditionally celebrated on December 25, is actually the first day of Christmas. The evening of January 5 is "Twelfth Night" and January 6 is Epiphany.
Meaning that it's perfectly okay—appropriate, in fact—to leave Christmas decorations, including the tree, up until then.
Actually, I think it's perfectly okay to put your decorations up and take them down whenever you want, as long as your live tree isn't dry enough to catch your house on fire. If Halloween runs into Thanksgiving, which then runs into Christmas and my birthday and New Year's, which then runs into Valentine's Day and  St. Patrick's Day and Easter and the Fourth of July, so what? In my book, holiday decorating is all about spreading joy.
That's why a string of tiny white Christmas lights twinkles above the picture window in my living room all year long. Some nights, I turn off every light in the house except those just to bask in the lovely glow.
(January 14, 2023)