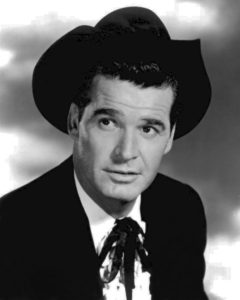 It's my guilty Saturday morning pleasure, but truth be told, I don't feel the least bit guilty about it.
A couple of months ago, I discovered ME-TV, which stands for Memorable Entertainment Television. It's Channel Six on Charter/Spectrum and is aimed squarely at viewers of my generation. They run shows like Leave It to Beaver, The Brady Bunch, Happy Days, Green Acres, The Waltons, I Love Lucy and—of course—The Andy Griffith Show.
But it's what they show on Saturdays that's turned me into a loyal ME fan. Eleven solid hours, beginning at 6 a.m., are dedicated to old TV Westerns. Bat Masterson. Have Gun Will Travel. Wagon Train. The Big Valley. Gunsmoke. Bonanza. Rawhide. The Rifleman. And—best of all—Maverick, my favorite TV western of all time.
It's a strange pick for someone who loves cowboys as much as I do, because Maverick isn't about cowboys at all. Instead, it features two brothers—Bret and Bart Maverick–who make their living travelling about the post-Civil War American West playing poker. From Natchez to New Orleans, Denver to San Francisco and many points in between, by riverboat or stagecoach or astride a fast horse, the Maverick boys never let any grass grow under their feet. And they never let anyone outsmart them, be it a beautiful but wily damsel-in-distress or Doc Holliday himself.
Maverick was broadcast for five seasons, from 1957 through 1962. I was too young to enjoy the series during its original run, but as a teenager I adored it in reruns, mostly because I was head-over-heels in love with James Garner. I kind of still am, though he was older than my parents and died back in 2014. Straight and strong and tall, with big brown eyes and curly black hair and an irresistible cleft in his chin, he was dubbed a "dreamboat" by my mother. She was spot on.
Also attractive but without the charisma of his brother was Bart Maverick, played by Jack Kelly, who joined the show halfway through the first season. Bret and Bart typically alternated episodes but sometimes appeared together, which was always fun. Legal disputes over an actors' strike led James Garner to leave the show after its third season. Maverick was never the same after he left. Roger Moore was added to the cast as Cousin Beau from England, but he didn't last long. Garner look-alike Robert Colbert made two appearances in Season Four as brother Brent. When that didn't fly with audiences, Jack Kelly took the reins as the only Maverick in the show's final season.
So what's the appeal of a western with no long, dusty cattle drives and few fastest-gun-in-the-west shoot-out scenes? It certainly isn't the plotlines, which are fun but predictable. The black-and-white desert scenery fascinated me decades ago and fascinates me still, mainly because outcroppings of gigantic rocks, perfect for hiding behind while shooting at bad guys, are always there just when you need them! Even as a kid, I realized the exact same scenery showed up again and again and again, but who cares? We never saw the likes of such things in Tennessee.
The real appeal of the show isn't the story or the scenery. It's Bret Maverick, pure and simple. He's been called TV's first anti-hero, a can't-tie-me-down drifter who avoids conflicts but is courageous in spite of himself. Bret is more talented with his fists than with a gun, but is endearingly reluctant to use either. He's smart as a whip and honest to a fault, flimflamming only those adversaries who truly deserve it.
Most of all, though, he's a dreamboat. That's the real reason I tune in to ME-TV at 9:00 every Saturday morning.
(August 2, 2020)