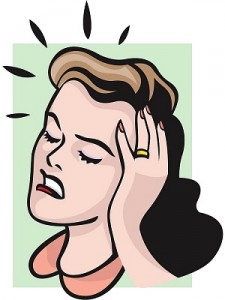 The headaches and heart palpitations just won't quit, and I think I know why. I'm being crushed under an avalanche of horrible news.
Over and over and over again, I see the sinister smiling face of the mastermind of the Paris bombings and his party girl cousin who blew herself up as police closed in. The Radisson Inn in Mali. The downed Russian airliner in Egypt. A bomb inside a Coke can. Brussels on lockdown.
Closer to home, I wonder who'll be the next innocent victim of a school shooter or some bozo who's texting while driving. I agonize over getting the few bad-guy cops off the streets and protecting the lives of millions of good-guy cops. I shake my head in dismay as the weight-loss hero of the Subway commercials heads to prison for child pornography and molestation. I learn with horror that a scumbag in Scottsville, Kentucky has been arrested for raping and murdering a seven-year-old girl. I worry about the safety of the millions of people gathered for the Macy's Thanksgiving Day parade.
And social media weighs in on it all.
Some of my Facebook "friends" opine that it's more important to take care of homeless American veterans than homeless Syrian refugees. Other point out that, two thousand years ago, Mary, Joseph and the baby Jesus were Middle Eastern refugees. Some quote the plaque on the Statue of Liberty. Others quote Donald Trump. Some are convinced that President Obama will be the ruination of the United States of America. Others are immensely grateful that he's in charge. And so it goes in a never-ending stream.
Finally, it all becomes too much. And I am left to try and figure out how to not to go stark-raving crazy.
Yoga helps. After more than a year of practicing it, I've gotten better at stretching and balancing, though I've got a long way to go. I still struggle to control my breathing and quiet my mind for an entire hour, though I've seen some improvement there, too. But what I like most about yoga is karma. Simply put, karma is the notion that the positive things we think, speak and do will come back to us. So will the negative. It's the classic "you reap what you sow" philosophy.
If I didn't hold with that way of thinking, I'm not sure I could get out of bed every morning.
I'm discovering other ways to cope with bad news, too. Like turning off the TV, except for SEC football and Netflix reruns of "The Wonder Years." Choosing classic country instead of talk radio while I'm in the car. Reading news on the internet only once a day, and never before bedtime. Limiting my time on Facebook. If that make me an ostrich with her head in the sand, so be it.
Instead of fixating on bad news, I've taken to wandering outside at dusk to watch the moon come up. Working jigsaw puzzles. Raking up the last of the leaves, though I'm pretty well convinced there's no such thing. Facetiming my grandkids. Writing old-school Christmas cards. Taking my dogs for extra-long walks. Fixing vegetable soup from scratch. I'm even considering buying crayons and some coloring books for grown-ups. Which, apparently, are all the rage right now.
And while I color, I just might listen to Toby Keith and Willie Nelson sing "Whiskey for My Men and Beer for My Horses." Somehow, that always makes me feel better.
(November 29, 2015)