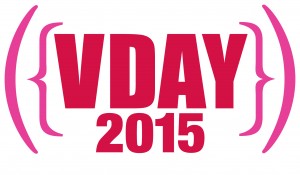 It seemed like such a good idea for a column.
First, I'd take in a matinee of "Fifty Shades of Grey" at the Carmike Cinema. Later in the week, I'd go see "The Vagina Monologues" at Tennessee Tech's Backdoor Playhouse. Then I'd write a column comparing how each show dealt with the issue of violence against women.
Thanks to our recent walloping winter storms, those plans went awry. Though I did work up the nerve to brave the icy roads between my house and the movie theatre a few days after the first storm hit, my luck didn't hold for "Monologues." Because of the second ice storm, performances were postponed. Could I nab a seat at the play's opening last Monday night, watch and contemplate and then write an intelligent, thought-provoking column in time to meet my deadline?
A tall order, that.
Particularly because neither show turned out to be quite what I'd expected.  I'd read "Fifty Shades" when it was released a couple of years ago and found it the worst piece of tripe I'd ever suffered through. The movie was bound to be just awful, too. And for the most part it was, the exception being the strong performance of Dakota Johnson as naïve, virginal Anastasia Steele.
Ana is immediately attracted to brooding young billionaire Christian Grey when she interviews him for an article in her college newspaper. He seems to take a strong liking to her, too.
By the time Ana discovers just how troubled Christian is—this revelation comes when she learns that his "playroom" is not where he keeps his video games and ping-pong table, but is home to his extensive collection of props for practicing bondage, domination, sadism and masochism—she has already fallen in love with him.
At which time I wanted to stand up and holler "Run, Ana! Run!" If Christian were an average-looking guy who worked in a factory and didn't have six-pack abs, would you stick around once you learned he's a sicko control freak?
But—SPOILER ALERT—here's the surprise. After Christian savagely beats her with a belt, Ana leaves. She returns the expensive gifts he gave her and walks out the door. I'm not sure what happens in the sequels, since I didn't have the fortitude to read them, but my takeaway from this first installment of "Grey" is that women must find the strength to resist violence.
I was pretty sure that was going to be the takeaway from "Monologues," too. And for the most part, it was. Presented as part of "V-Day 2015," a global movement to end violence against women and girls, several of the monologues were powerful and unforgettable. "They Beat the Girl Out of My Boy" dealt with violence against transgender persons. "Not-So-Happy Facts" addressed the horror of female genital mutilation in Africa, while "My Village" focused on gang rape during wartime. For me, the highlight of the show was "My Short Skirt," in which the speaker defended her right to dress as she pleased without having to contend with how men might react.
But I confess that other scenes in "Monologues" caused me to squirm quite a bit. Though I've never considered myself prudish, I guess I'm just old-school enough that certain topics and certain words still make me uncomfortable, so uncomfortable that I found myself muttering "Uh, uh, uh—what would my mother and grandmother say about this?" several times during the show.
Which is, I suppose, exactly the point of "Monologues." And perhaps, as it turns out, "Fifty Shades of Grey." Who would have thought?
(March 1, 2015)