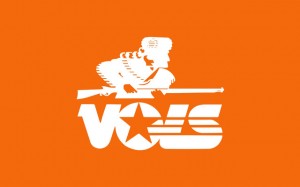 It wasn't a particularly good year to be a fan of the University of Tennessee men's basketball team.
After making it all the way to the Sweet Sixteen in last season's NCAA tournament, the foundering Vols finished 16-16 overall and 7-11 in the SEC in 2015. They didn't even nab a slot in the NIT tournament. But their lackluster season didn't keep me from being thrilled to receive an invitation from Knoxville friends Jim and Peggy, both proud UT graduates, to attend the final home game against South Carolina on March 7.
It was my first time ever to visit Thompson-Boling arena.
I haven't always been a Big Orange fan. Growing up in Nashville, I ran with a crowd that favored Vanderbilt. I've attended many a basketball game in the Commodores' historic Memorial Gymnasium. I didn't go to college at Vanderbilt or at the University of Tennessee, so I have no alumna loyalties to either school. But when I moved to Cookeville almost 29 years ago, I quickly learned that this is orange-and-white country. Big time.
Eventually, I became a UT fan, too, except when the Vols play Vandy. Then I just try to be small and quiet.
Now, at last, I was heading to a ballgame in Knoxville. Or was I? The two inches of sleet that fell during the night of March 4 made it impossible for anyone with a lick of sense to chance the roads the next day. Or the next. Would the ice melt enough by Saturday to allow me to get to I-40 where, I was told, the roads were clear?
Yes. I made my way east with no trouble and soon found myself on the UT campus, surrounded by a sea of orange. Even though I'd dressed that way myself, it was astonishing. And very, very cool.
Jim went scouting for tickets—good ones, he hoped—while Peggy and I enjoyed the oh-so-welcome sunshine. He returned a few minutes later waving three tickets in the air. "Row Seven," he told us, "right behind the home bench."
"No way!" Peggy and I both said at the same time. But it was true.
We were up close and personal not only with the Vols players (who are way taller in person than they look on TV), but also with the coaching staff (and, no, head coach Donnie Tyndall isn't tall at all), the cheerleaders, the dance team and the pep band. The best part about being in the middle of the action was getting to watch the antics of mascot Smokey (not the real live coonhound who's at the football games, but a person inside a coonhound costume) and the guy dressed in buckskin clothes and a coonskin cap.
"Does he have a name?" I asked Peggy. "Is he supposed to be a long hunter? Or maybe Davy Crockett?"
She shrugged and said she had no idea but that he sure seemed to be having fun hanging out with the cheerleaders.
If you followed the Vols this season, you may recall that they lost 60-49 to the Gamecocks. They fared a little better in the SEC tournament, defeating Vanderbilt (Yay?!? Boo?!?) before falling to Arkansas. But lackluster season or not, I was thrilled to witness just a little piece of it in person. And to make it my mission, before football season rolls around next fall, to find out exactly who the guy in the coonskin cap is supposed to be.
(March 29, 2015)