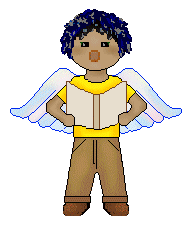 I'm sometimes asked if this newspaper is the only freelance market I write for. The answer is no. I've co-authored two books about Tennessee history and have another (Tennessee in World War I) in the works. I wrote a coffee table book about Elvis that was a phenomenal flop. I've written for "True Story" and "True Confessions" magazines, now out of business, and have recently finished the first draft of a middle grade novel entitled "Half a Mile to the Dollar Store."
And I also write for the inspirational market, most specifically "Guideposts" magazine and its sister publication "Angels on Earth." Over the years, I've told a few of my own stories in those magazines and helped friends here in Cookeville share some of theirs.  I do this by pitching stories to the editors and then, if they say yes, serving as ghostwriter.
I wrote of how my friend Julie Burns helped overcome the grief of losing her young granddaughter to cancer by sewing dresses for little girls in earthquake-ravaged Haiti. Of how Julie's husband, Judge Leon Burns, courted her with homemade granola. Of how Karen Hall of Cookeville knew that her daughter Ashley, who was killed in a car wreck, was in heaven because a witness saw angels gathered around her grave.
"Chicken Soup for the Soul" is another market where I've seen some success. Though the editors there don't accept ghostwritten or "as told to" stories, if I hear of something that might fit one of the many collections Chicken Soup publishes each year, I encourage folks to submit their stories.
That's how one friend published the inspiring story of her husband's struggle with traumatic brain injury. Another of her sister's battle with breast cancer. Yet another of her efforts to overcome infertility. My sister wrote about her young son's miraculous recovery after a tombstone fell on his head. But not all stories are serious. A hockey-loving friend told of how she realized her lifelong goal of riding on a Zamboni. Another recounted how diamond earrings she inherited from a beloved aunt turned out to be cubic zirconias.
All of which is to say that if someone approaches me and says "Hey…I've got a story you might want to hear," I listen.
That's what happened at church several months ago. My friend Sid Gilbreath stopped me in the narthex and told me he had a Christmas story he thought needed telling. "Write it down," I said, "and send it to me." As it turns out, Sid did indeed have a beautiful story. I pitched it to the Guideposts editors who agreed that it was inspiring but turned it down because it happened so long ago. So I suggested to Sid that we tweak the story a bit and see if "Chicken Soup for the Soul" would buy it for their 2015 Christmas publication, aptly entitled "Merry Christmas!"
They didn't. And unlike the Guideposts editors, Chicken Soup editors offer no explanation when they reject a submission.
But I just couldn't bear the thought of Sid's wonderful story not being in print. Luckily, I'm on a first-name basis with the editorial staff here at the Herald-Citizen. They were more than happy find a spot on this very page for "Angel of the Lord." I trust you'll enjoy and be inspired by it.
If you have an inspiring story of your own that you'd like to share, feel free to contact me at jennieivey@gmail. com. And here's wishing you all a very Merry Christmas.
(December 20, 2015)